VLSI Design Training (VHDL, verilog)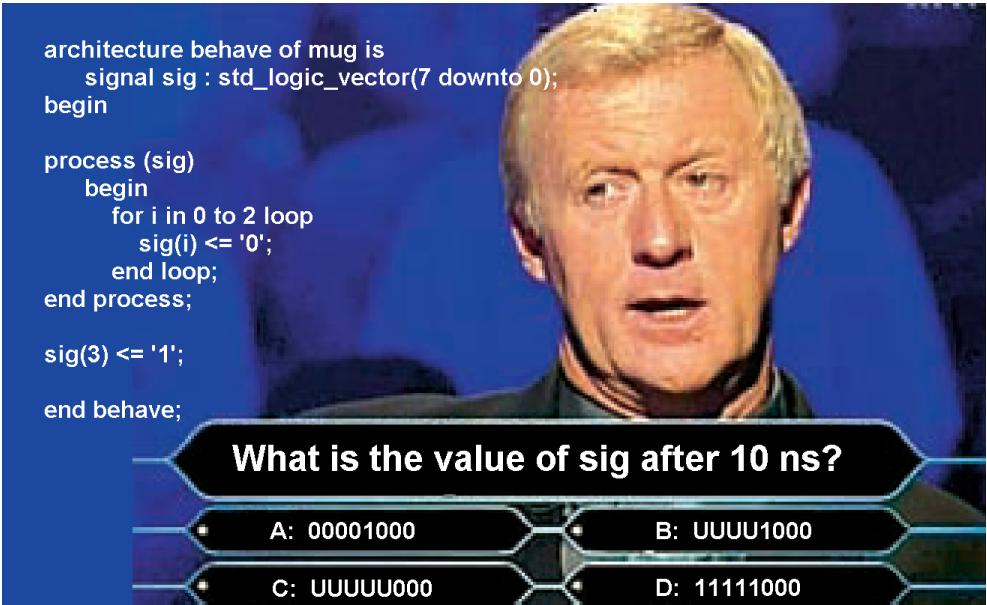 VHDL is the VHSIC Hardware Description Language is an industry standard language used to describe hardware from the abstract to the concrete level. VHDL usage has risen rapidly since its inception and is used by literally tens of thousands of engineers around the globe to create sophisticated electronics projects. VHDL is a powerful language with numerous language constructs that are capable of describing very complex behavior. Complex features will be introduced in a simple form and then more complex usage will be described.
WE PROVIDE BEST TRAINING ON VLSI DESIGN

 

 IN BHOPAL.
Because we are Provided great Way and Suggestion Another one.We provide  One Year Member Ship.
For Students Content We Provide…
* We provide Software and E-book.
* 24*7 support during the training program.
* One-year membership.
* We provide Projects support and one projects work to live.
In VLSI Design Package ..We cover out Topics:-
All Module Xilinx and Altera Both type of invorment
Advance

Introduction to VLSI, NMOS(-), PMOS(+)
Procedure To chip Design
Different Type of Modelling
Basic gates breadboard + DSCH
MOSFET, Half adder, Full adder Design and simulation
Decoders, Encoders, Multiplexers, De-multiplexers  Design and simulation
RS latch simulation, D latch simulation  Design, and simulation
All Type of flip-flop making  Design and simulation
Counters, Shift Registers  Design, and simulation
Back End designing through Micro-Wind v3.1
Implementation of universal gates, Implementation of EX gate  Design and simulation
Front end designing, Xilinx-ISE web pack v13.3
Islam or Modelsim Use as a Simulator
Branch & Loop  Design and simulation
Adders Counters, Binary to hex converter
Mixed architecture  Design and simulation
Free running counter, LED blinking, Frequency selector  Design, and simulation
Project implementations using FPGA/CPLD

High-Level Design Flow
Simulation
Vital Simulation
Our Complete training Content Browser
We  Provide Best VLSI DESIGN Training Bhopal