PHP & MySQL Training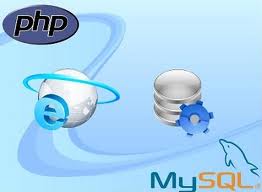 We Provide Best Training in PHP MySQL Which is the part of Website Design Technology in Bhopal.
Because we provide our students with Live Projects &  great experience during training Programs And Give one Year membership.
Basic Part of Website Design
Advance Part Website Design

Introduction (Basic Start)
HTML (Static Website)
CSS (Designing Website)
PHP (Server Side Scripting Langauge)
MYSQL (Open Source Database)

SEO (Search Engine Optimization)
WordPress, CMS
JavaScript (Client Side Scripting Langauge)
Project Study (Static Website, Dynamic Website)
For Students Content We Provide…
1-One year member ship.
2-24*7 support during the training program.
3-We guide to a host our every student projects servers where everyone can see the students project LIVE, even the Recruiters.
4-We are  Provided best SEO( (Search Engine Optimization) Training In Bhopal With Live Experience.
5-PHP and MySQL in the part of our Website design segment so We cover every part of it.
6-We Cover out two projects During the training section one of the Static and is Dynamic.
Our Complete training Content Browser
We  Provide Best PHP-Mysql, Website Design Training Bhopal